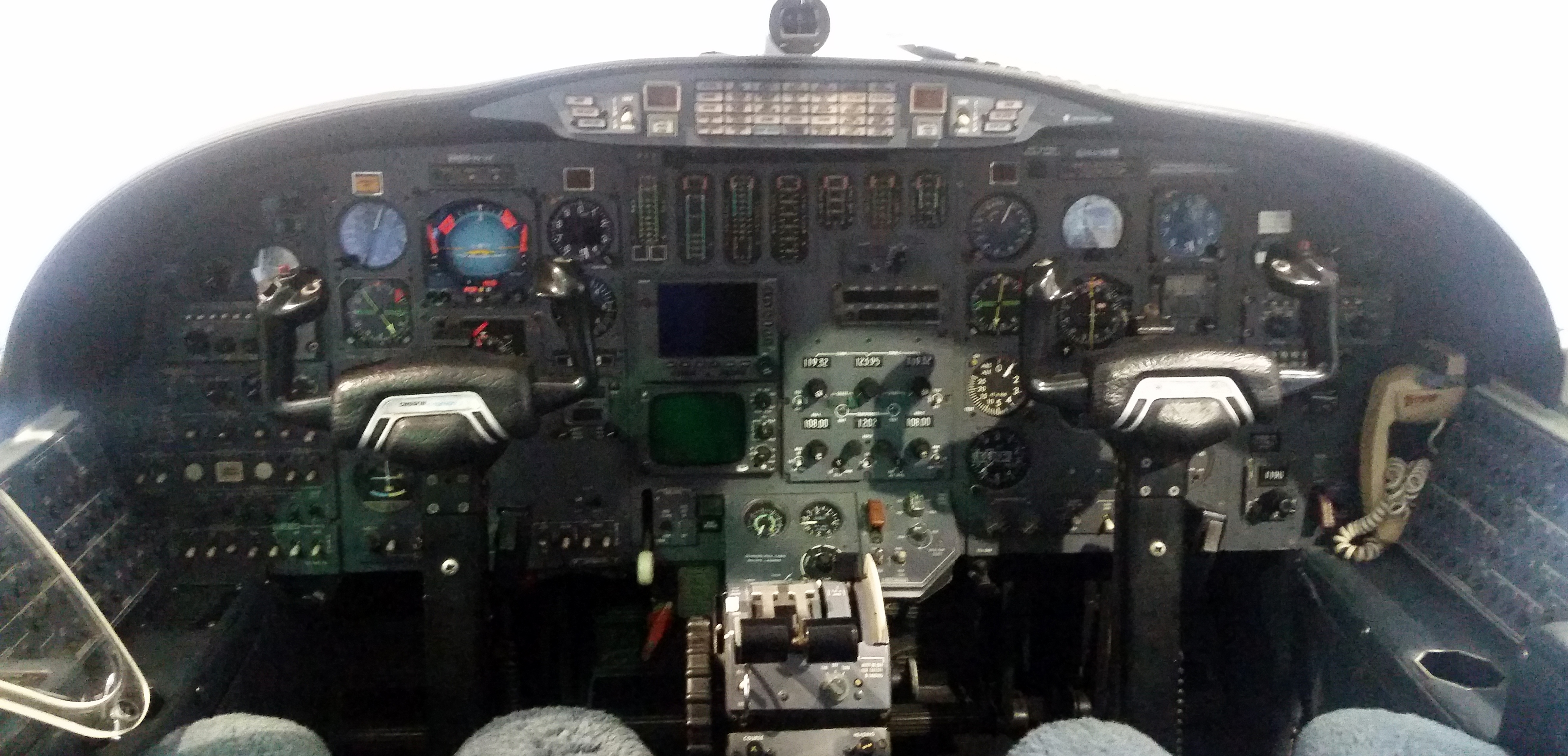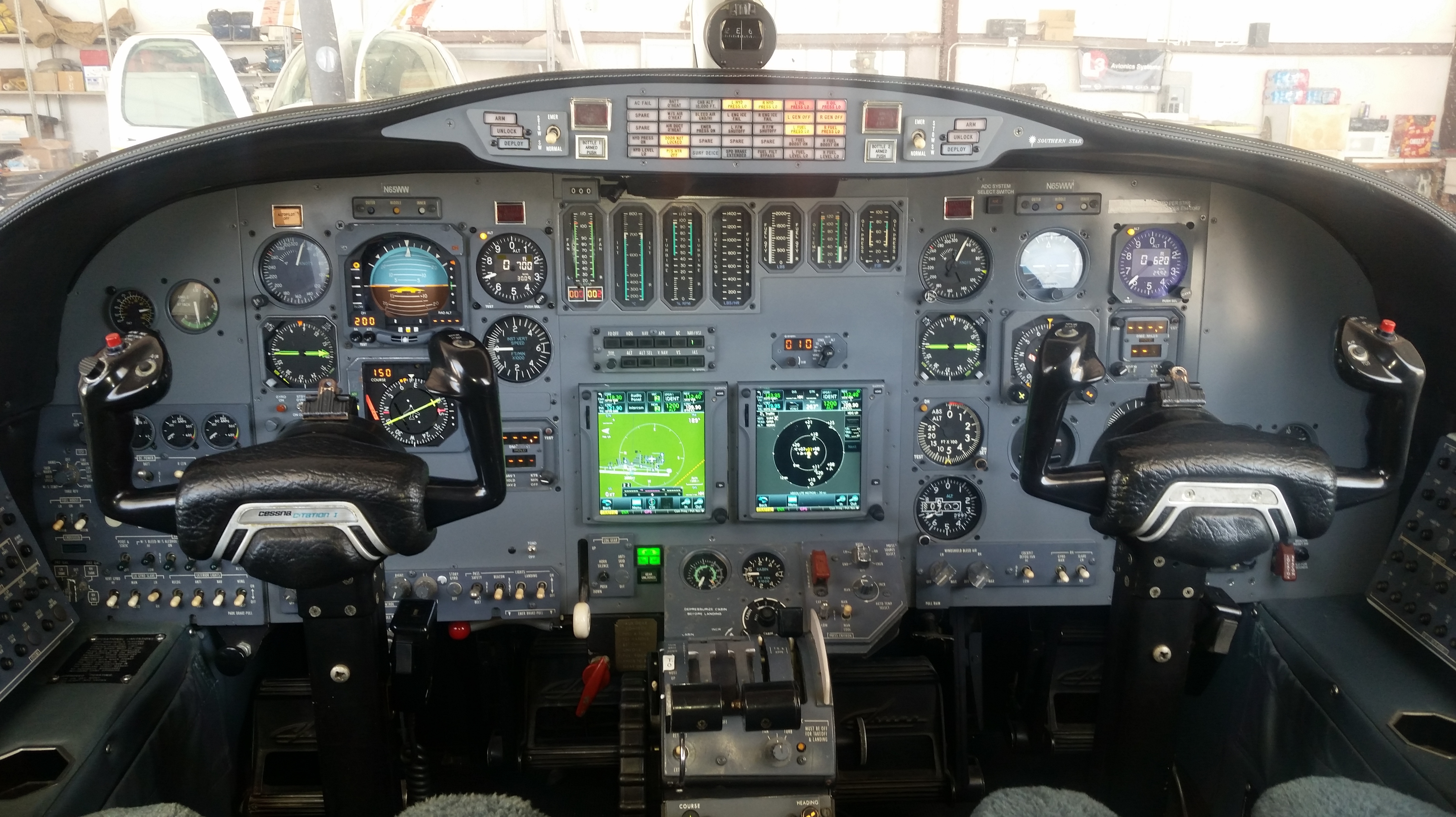 ---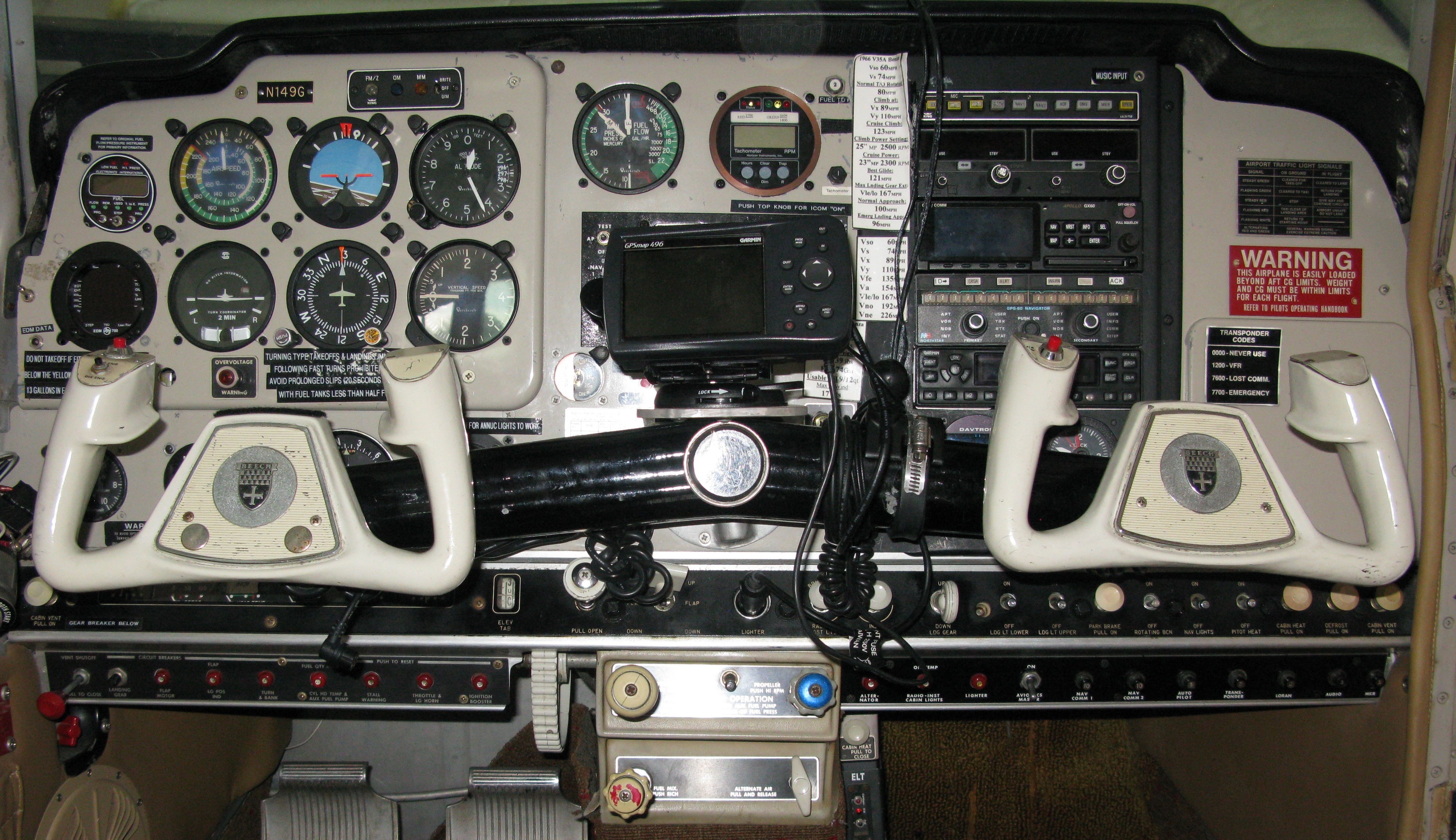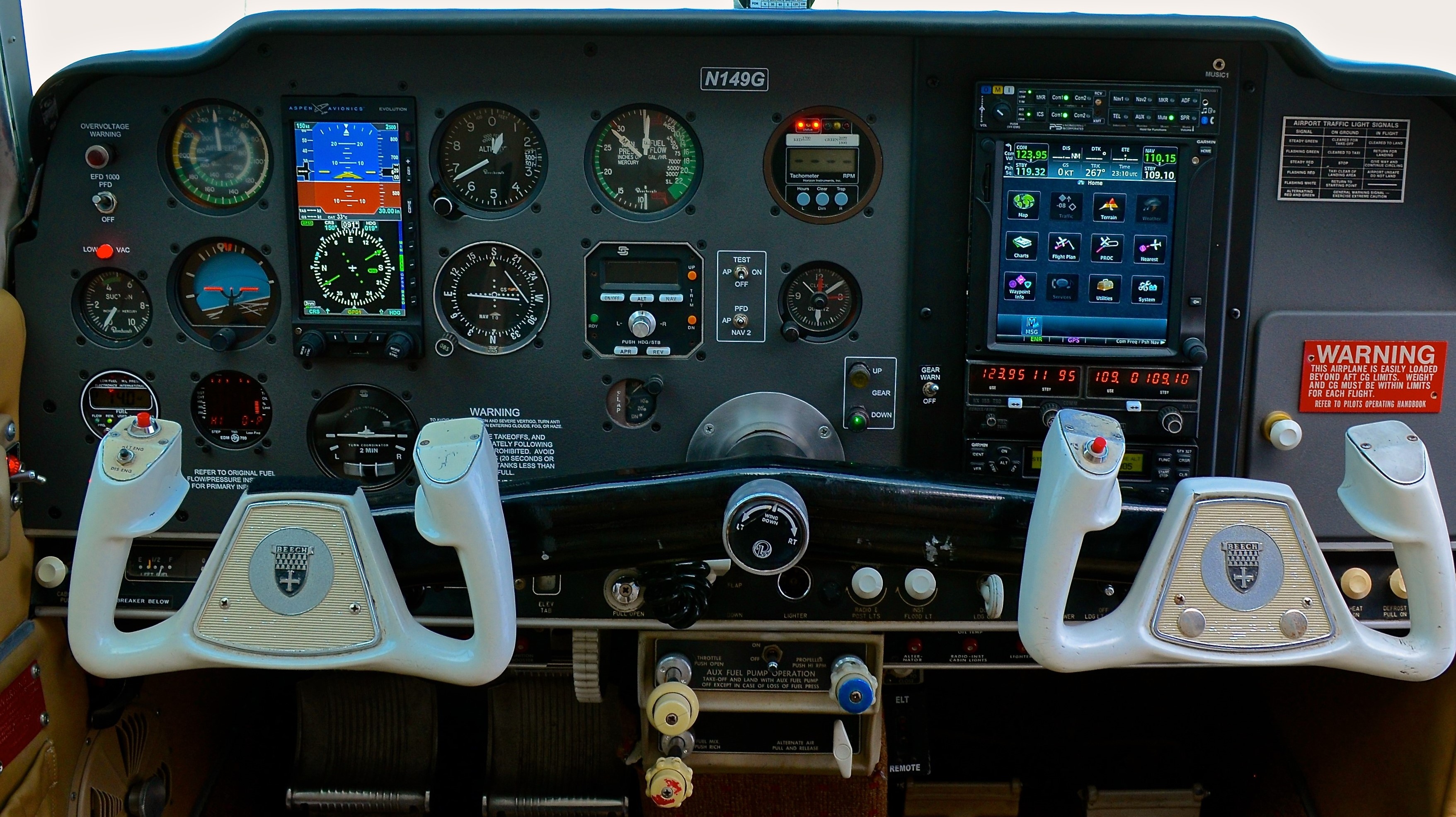 ---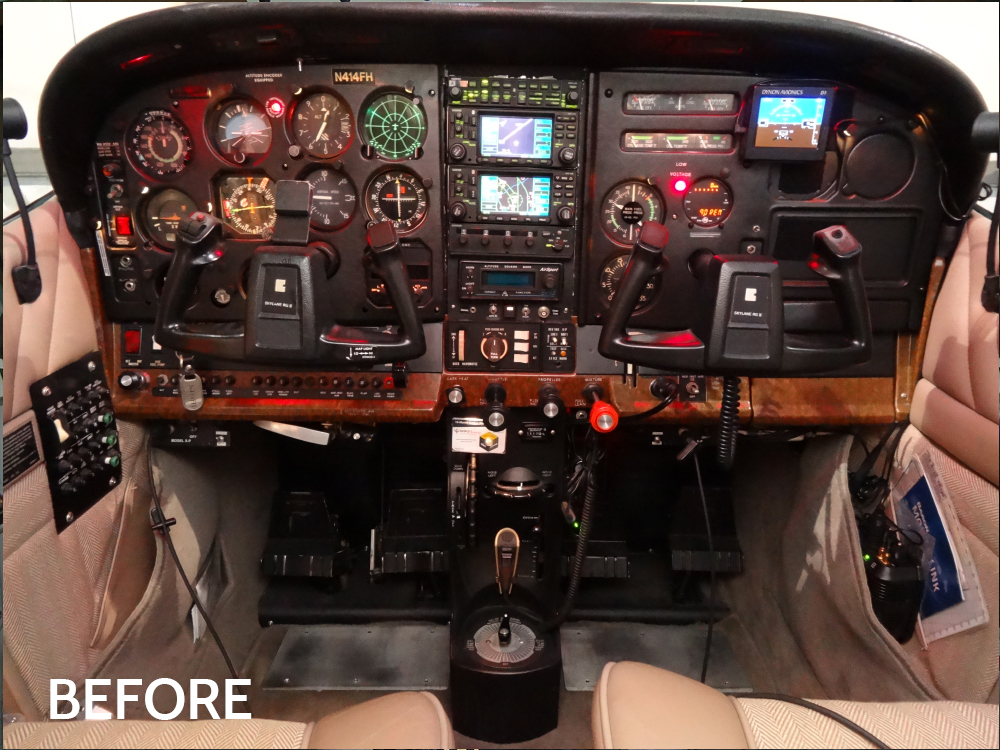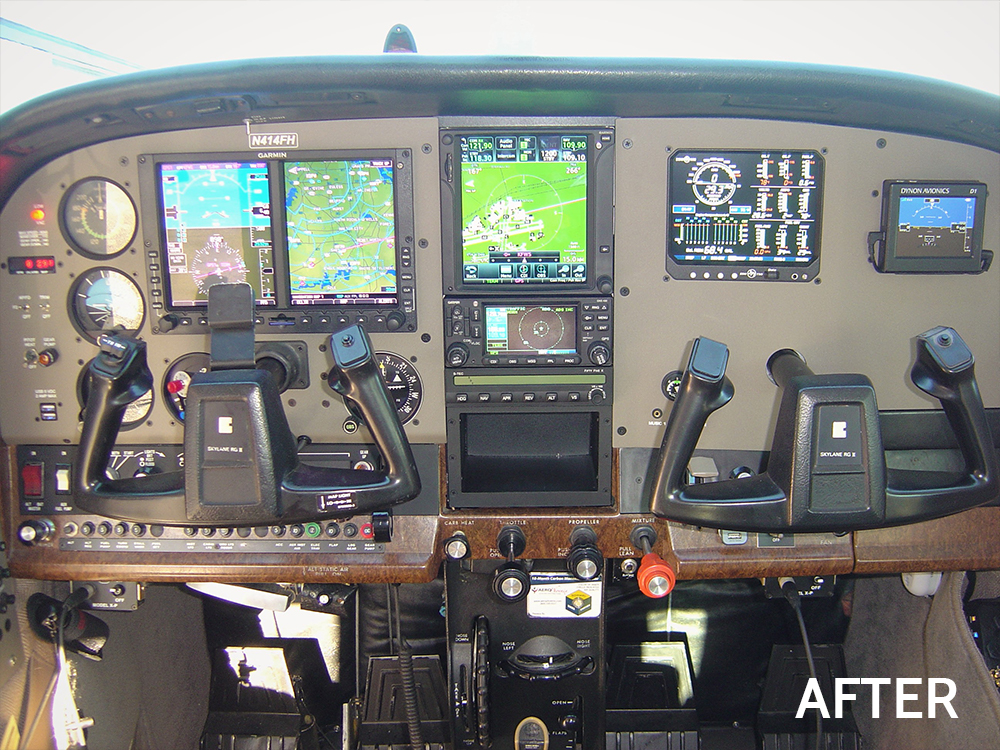 ---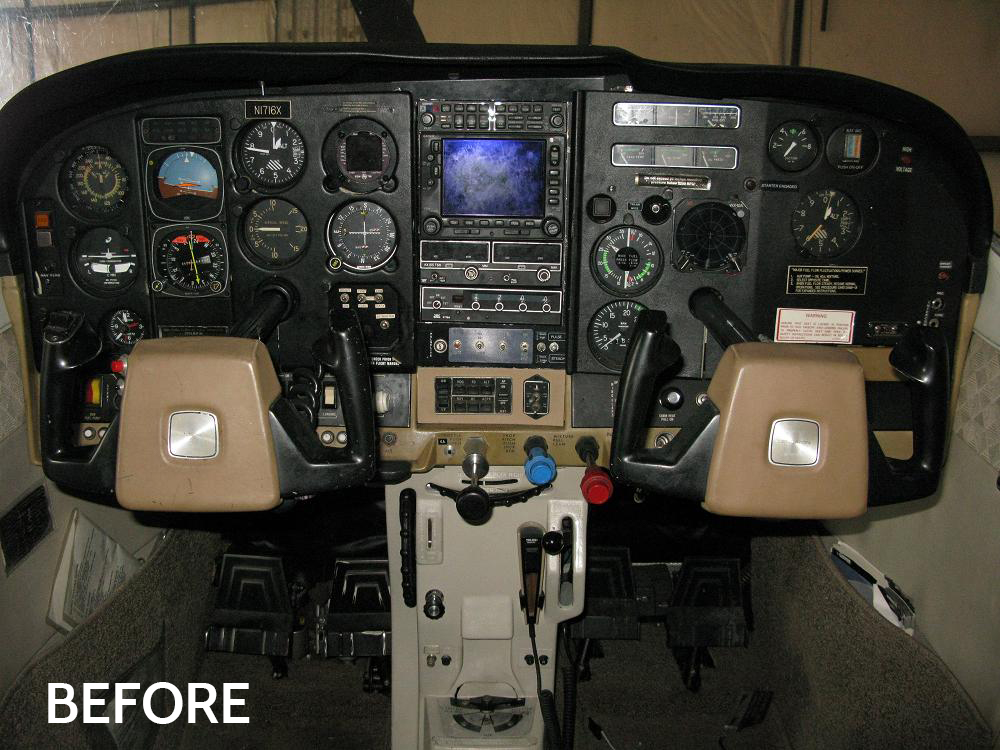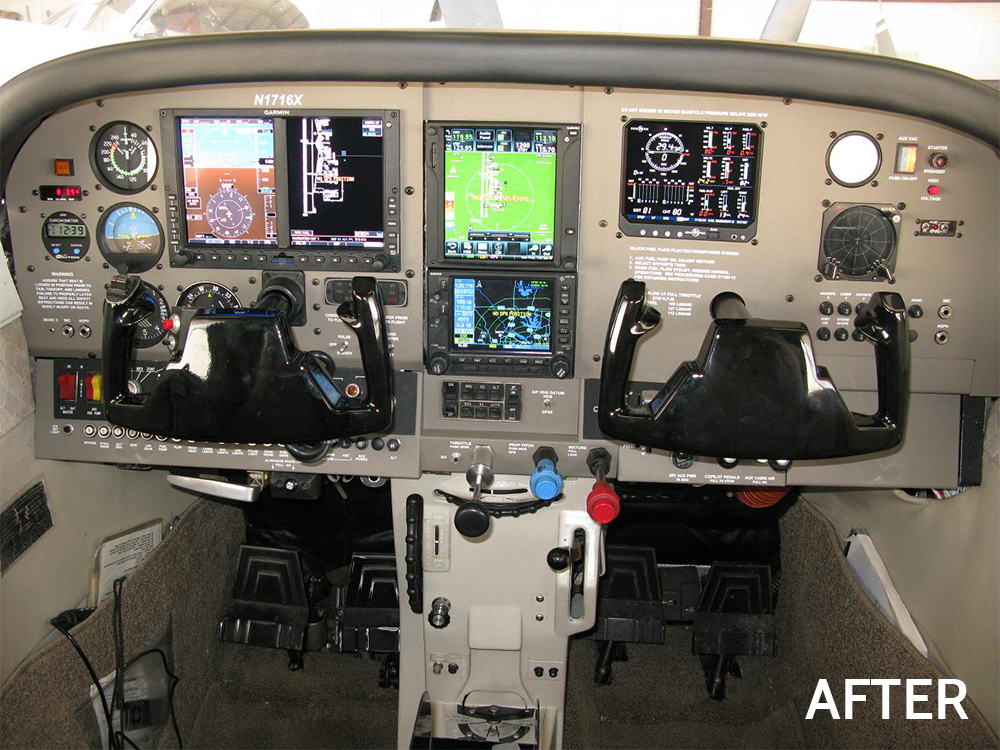 We designed and installed this custom panel for the Centurion.  Then, we added Gamin's G500, GTN750, GMA35, GTX32, GAD43, and GDL69A.  We also installed A JPI EDM-930 engine monitor.
---
B35 Bonanza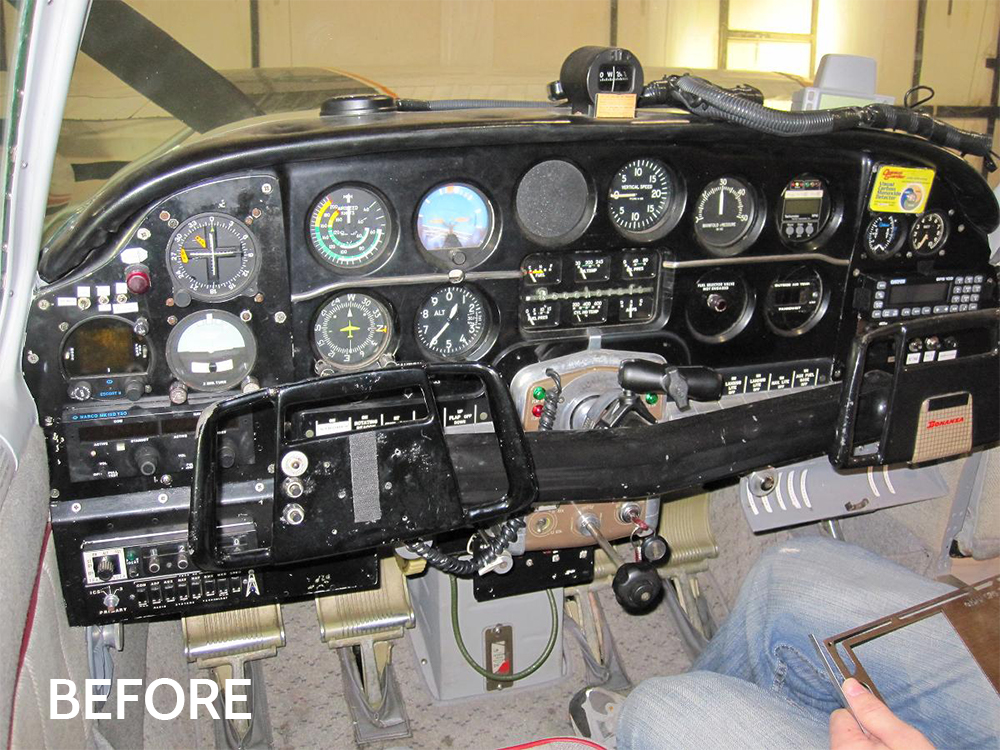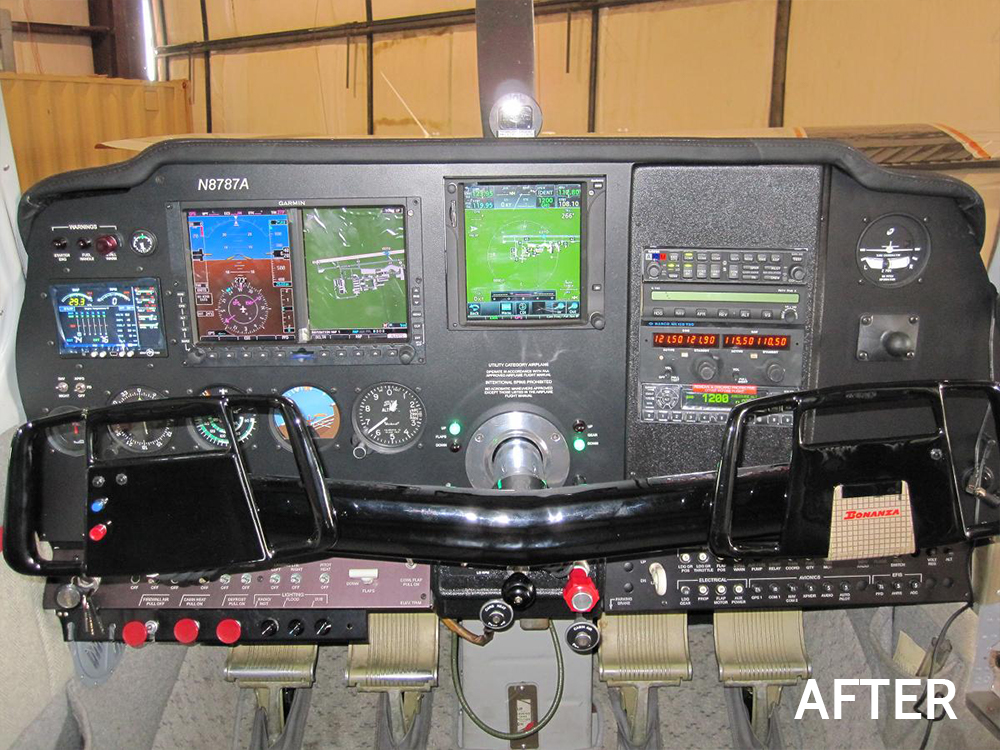 We installed a D'Shannon replacement panel in the this Bonanza.  Then, we loaded it up with Gamin's G500, GTN750, GTX330, and GMA340.  We also installed an S-TEC 55X autopilot, and JPI EDM-900 engine monitor.
---
B200 King Air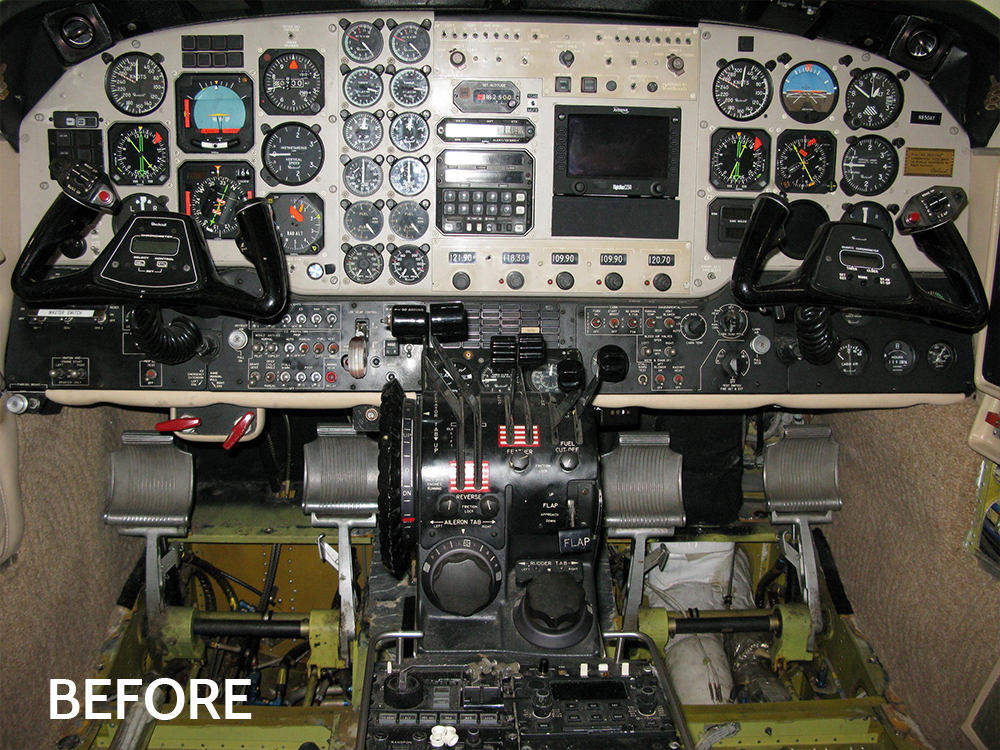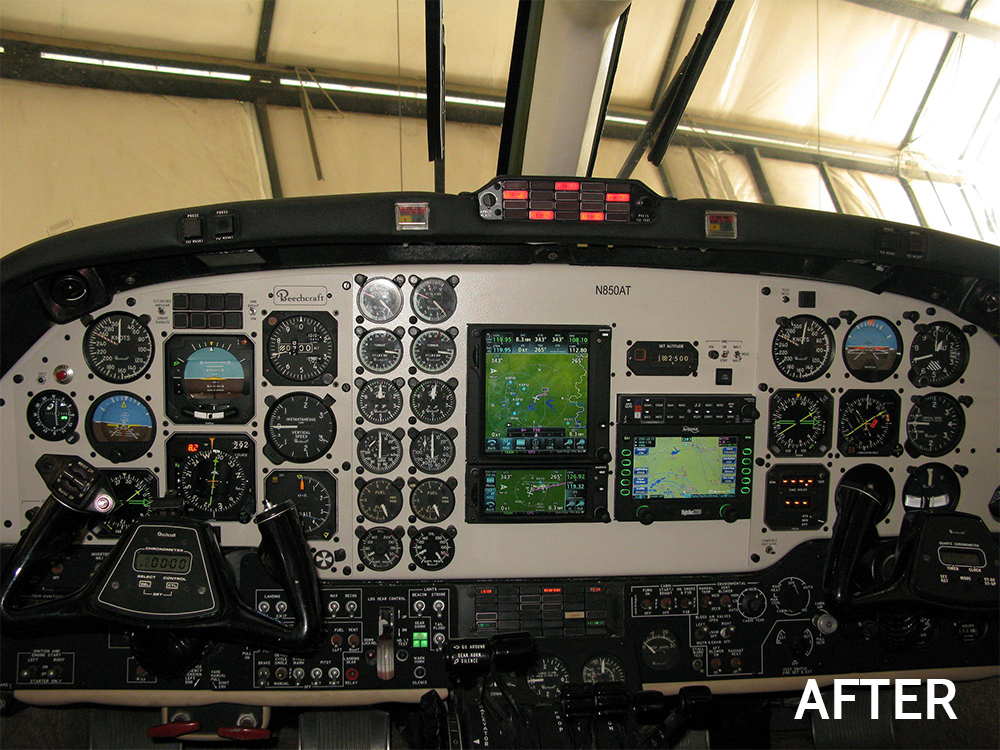 This King Air received Garmin's new touchscreen GTN750, GTN650, GMA350, and GDL69A.  We also installed a new instrument panel to showcase the new equipment.
---
N35 Bonanza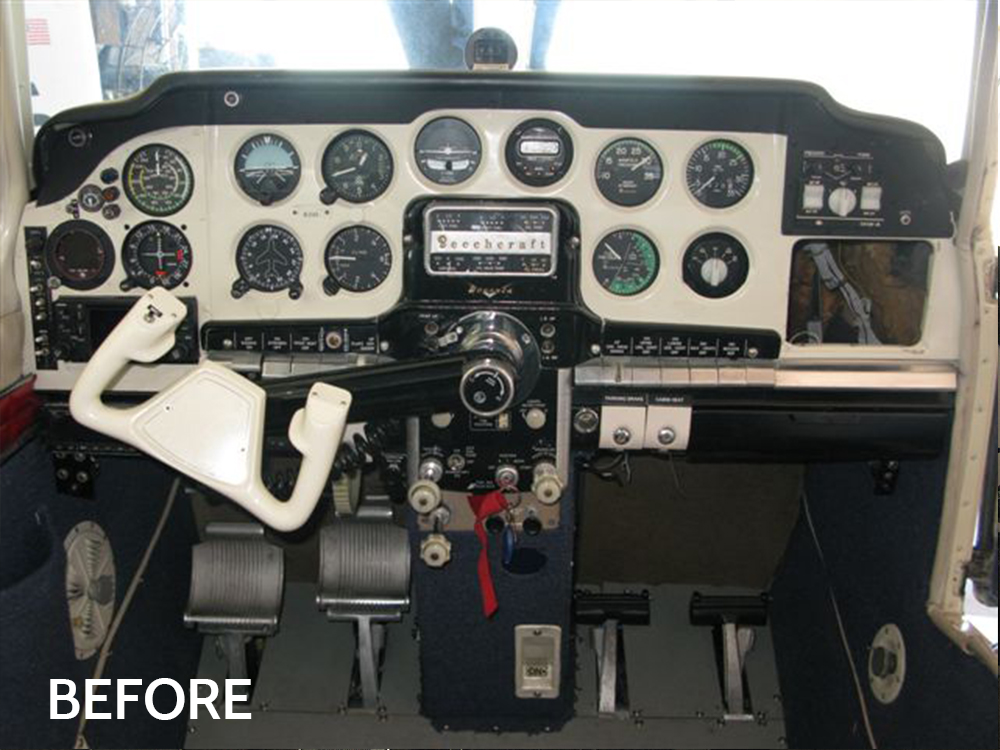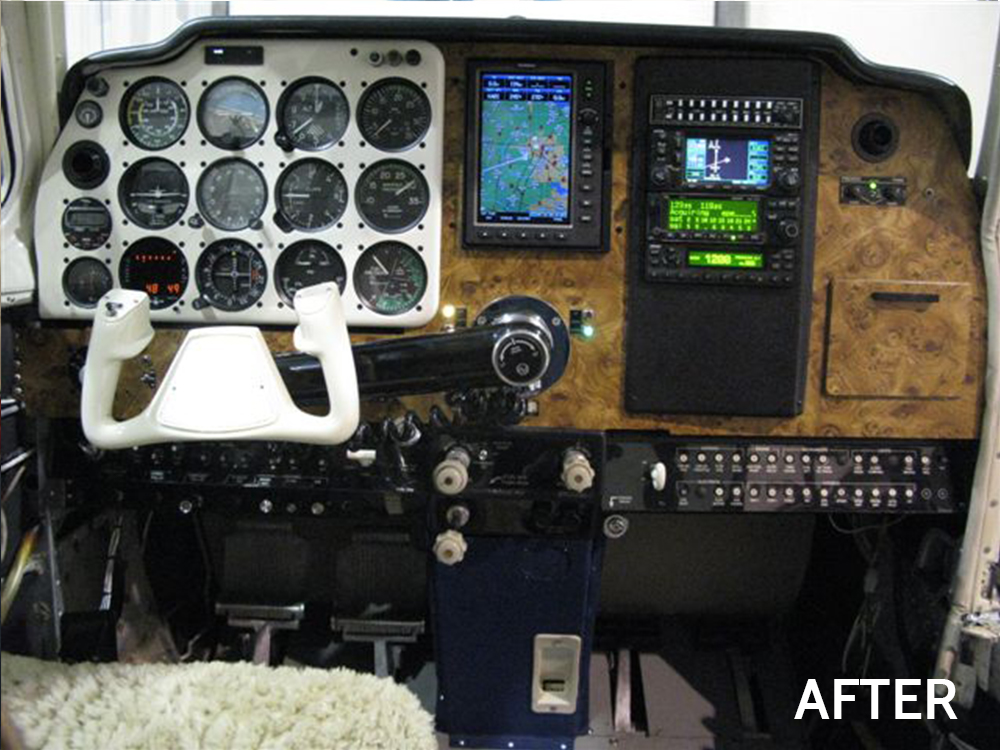 We installed the 430W, 327, and GI-106A a few years ago.  This customer recently purchased a 696.  He absolutely loves this unit, and wanted it put in his panel.  This was the solution.  He has IFR charts, approach plates, XM weather, and a really BIG map at his fingertips.
---
Remos G3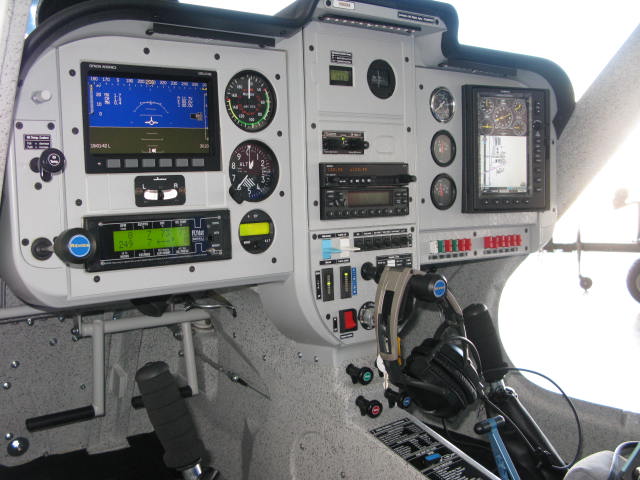 ---
King Air 200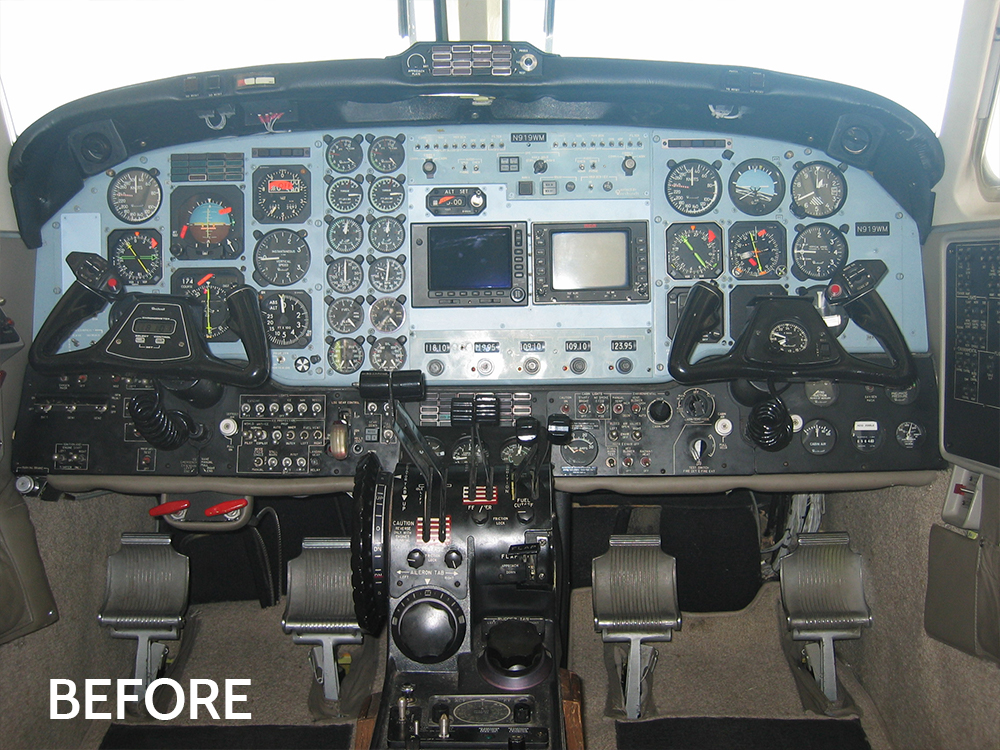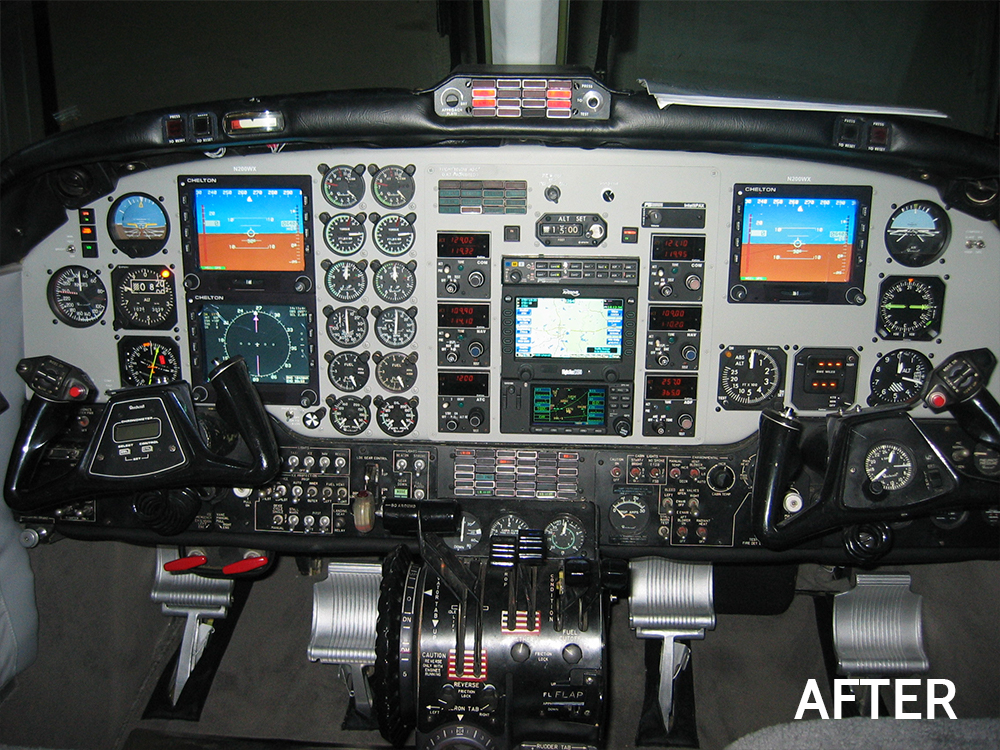 This This King Air 200 received a 3 tube Chelton EFIS, Avidye EX-500 MFD, RDR-2000 Radar, XM Weather and Sirius Satellite Radio, WX-500 Stormscope, Digital Collins Control Heads, Skywatch, PMA-7000B Audio Panel, ADC-2000 Airdata Computer, and a new custom instrument panel.
---
Cherokee 6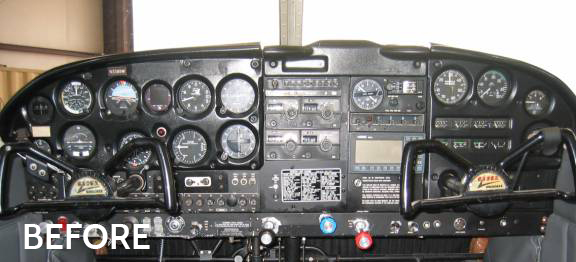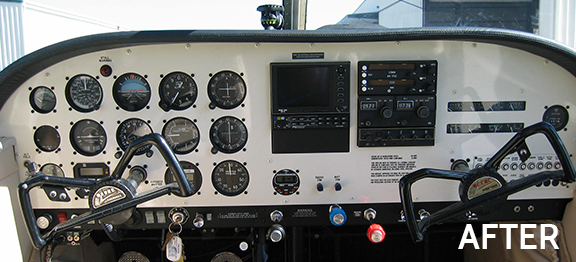 This customer's primary focus was updating the panel layout. We designed and installed a new custom panel with instrument light rings. This Cherokee Six also received a digital tachometer, PMA-7000B Audio Panel, KMD-150 Moving Map, and a MX-170B.
---
King Air 90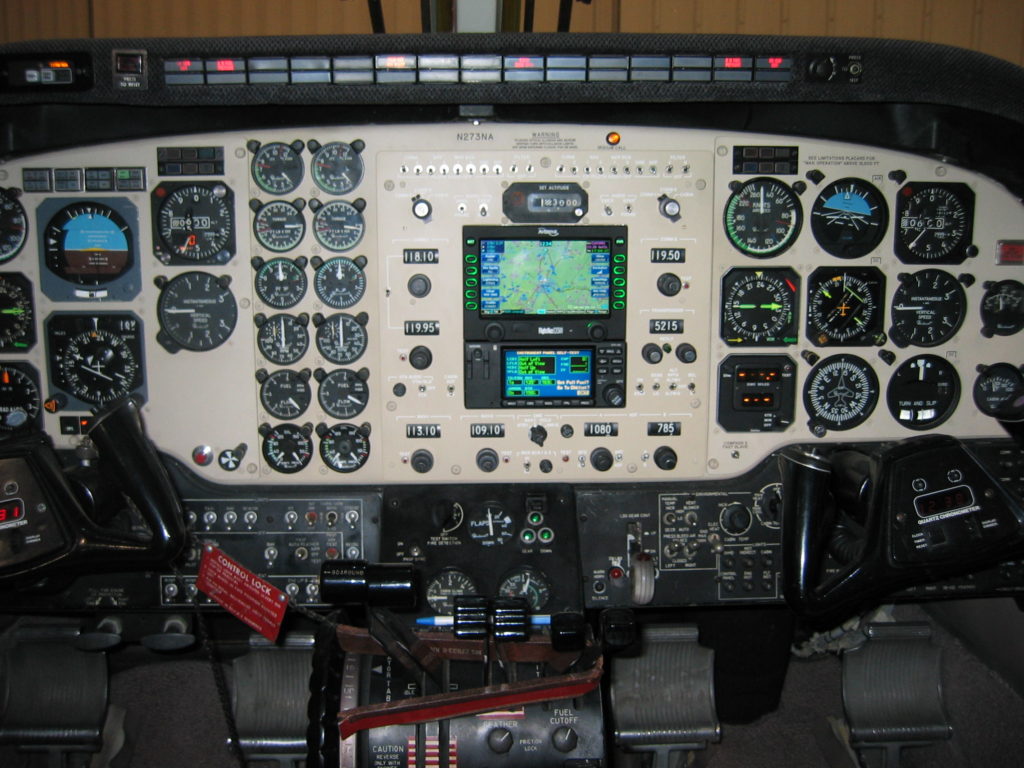 This King Air E90 received an Avidyne EX-500, RT-1201A Radar, XM Weather, Garmin GPS-400, and provisions for a NASA seat pack for tracking weather ballons. We also replaced the Pilot's instrument panel, and completely stripped and refinished the rest of the panel.
---
King Air 200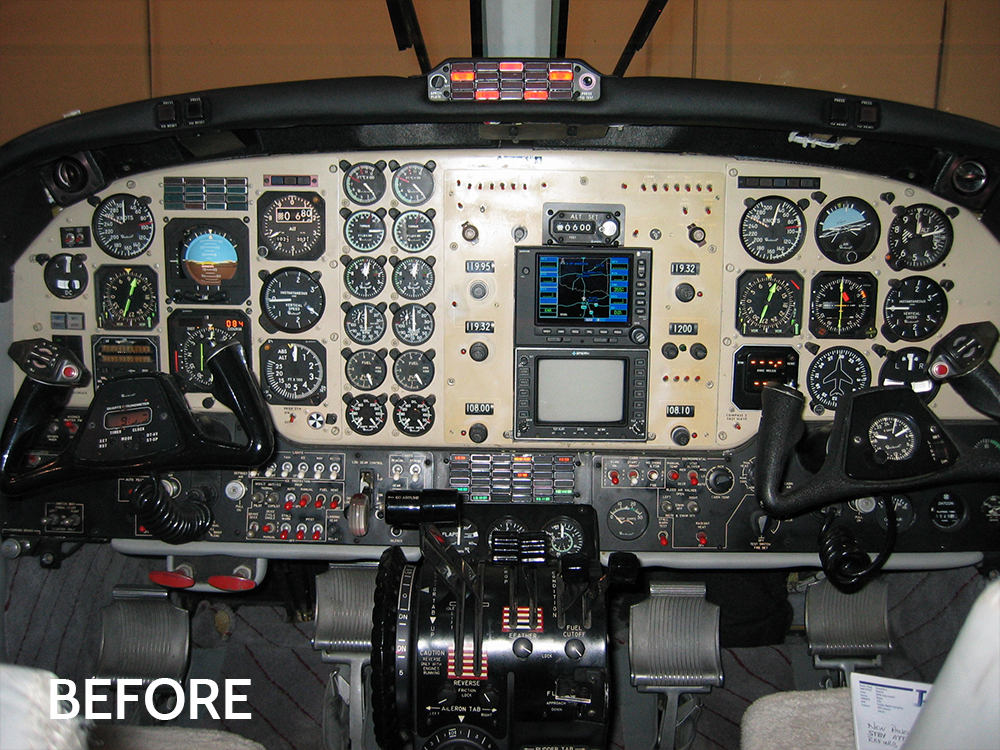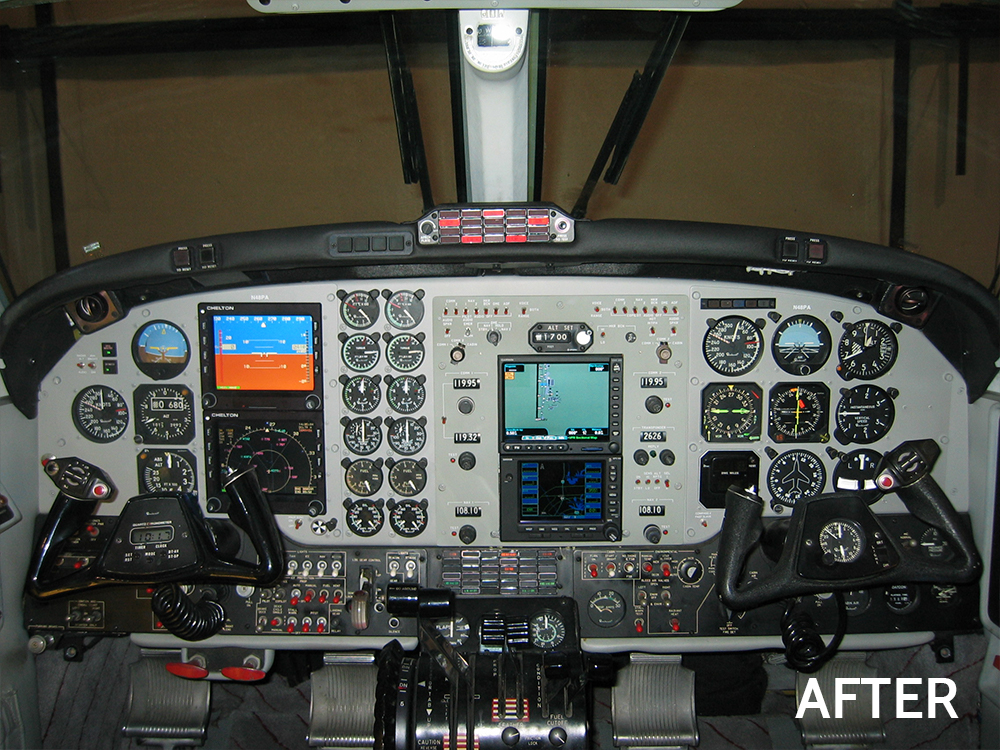 This King Air B200 received a 2 tube Chelton EFIS, Garmin GMX-200 MFD, XM Weather, Skywatch, RS-811A Radar, and a new custom instrument panel. See video of this aircraft